New clients accepted by referral only.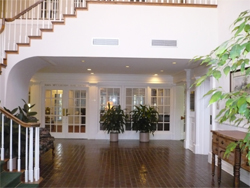 Welcome to JMA
JMA Financial Advisors provides personalized financial advisory and investment management services to affluent and emerging affluent individuals, retirement plans, non-profit organizations, estates, and trusts. JMA is a Registered Investment Advisor (RIA), and as such, we act as a fiduciary when managing client investments.

In practice since 1977, JMA was one of the early pioneers in utilizing the "fee only" approach in providing comprehensive financial advisory and investment management services to a diverse group of clients and organizations. This approach assures the client that they are always receiving unbiased advice which places their interests first. In order to preclude conflicts of interests, JMA does not engage in the sale of any financial products.


Our Mission

Our mission is to serve our clients by helping them identify, evaluate, and achieve their financial goals by offering financial advisory and investment management services with the highest standards of integrity, excellence, innovation, and professionalism. We work closely with our clients and other recognized professional specialists to assist in providing complete, competent, and confidential counsel in a no conflict of interest environment that is dedicated to placing their interest first and to helping them achieve their goals.
Fees

JMA offers an initial exploratory get acquainted meeting at no charge to prospective clients. Once engaged, JMA's fees are based on any one or more of the following, depending on individual client circumstances.
Hourly rates
Fixed fee retainers
Percentage of assets under management
Because we are a fee only firm, our fees are always transparent, and we encourage open discussion about what you may expect to pay for the various services we provide. Whether it is complex financial planning or investment management, we invite you to explore our site to determine how we may be of assistance and to contact us directly for further information.
Contact Us
JMA Financial Advisors
580 Decker Drive
Suite 100
Irving, Texas 75062
972-541-1121
..

About JMA |
Copyright ® 2008. JMA Financial Advisors. All Rights Reserved.